Features of security work in supermarkets
查看手机网址
Source:
View mobile URL
scan it!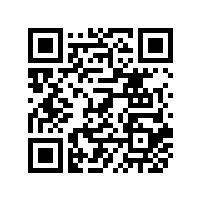 scan it!
发布日期:2019-02-26 14:08:04【 大 中 小 】
Browse:
-Release date: 2019-02-26 14:08:04 [Large Middle Small]
1. 安全保卫工作的多样性 Diversity of security guarding in supermarkets
安全保卫工作的内容十分丰富,它不仅要维护顾客的人身和财产的安全,防止各种违法犯罪分子的侵害;而且要维护超市本身各种先进服务设施的安全。 Supermarket anti-theft security work is very rich in content. It must not only safeguard the safety of customers' personal and property and prevent the infringement of various criminals and criminals; but also maintain the security of various advanced service facilities in the supermarket itself. This is determined by the fact that the customers received by the supermarket are different, the customers come to the store for different purposes, the customers come to the store at different times, and the customer's life customs are different.
2. 安全保卫工作的政策性 Policy of security guarding in supermarkets
安全保卫工作内容的多样性,决定了 超市防盗 安全保卫工作具有很强的政策性。 The diversity of supermarket anti-theft security work determines that the supermarket anti-theft security work has a strong policy. Treating the same act will be handled differently because of the different nationalities of the actors and the place where the action takes place. In addition, different businesses have different policies, laws and regulations. Therefore, security personnel must not only have a wealth of legal knowledge, but also understand domestic law, foreign law, public international law and private international law, but also have a strong policy concept.
安全保卫工作要与各种侵害因素作斗争,即既要同各种违法犯罪行为作斗争,又要防止超市工作人员的失职行为,还要防备各种自然力的破坏作用。 Supermarket anti-theft and security work must fight against various infringing factors, that is, it must fight against various illegal and criminal acts, and prevent the misconduct of supermarket staff, and must also guard against the destructive effects of various natural forces. To accomplish these tasks, attention must be paid to serviceability during the work process. It must be clear in thought that supermarkets are based on service, and safe work is an important part of the entire supermarket work. The implementation of the policy must be rigorous. The matters involving customers in the security of the supermarket are particularly strong in policy and must be treated rigorously. As a security guard of the supermarket, it must also understand some diplomatic, overseas Chinese, ethnic, and religious policies. Handle problems properly and do a good job.