Several ways to prevent theft in supermarkets
查看手机网址
Source:
View mobile URL
scan it!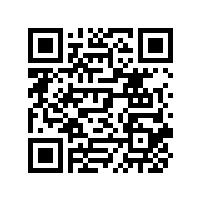 scan it!
发布日期:2015-12-07 20:41:00【 大 中 小 】
Browse:
-Release date: 2015-12-07 20:41:00 [Large Middle Small]
General supermarkets have special anti-theft systems, which can be divided into the following ways:
1.Most of the products with magnetic strips are added by the manufacturer, because this supermarket with magnetic strips is an oversized brown order. It is specially added for supermarket orders.
2.There are no magnetic strips purchased in small supermarkets.
3.Some are by attaching a bar code with a magnetic strip directly on the standard bar code label, and some are hidden behind the label and covered by the standard label.The original bar code is unchanged.
4. Magnetic stripe and bar code are two functions. Magnetic stripe is used for anti-theft, and bar code is used for computer to identify products. However, the functions of some products are integrated. Then, if the magnetic stripe touches the label with your hand, you will feel a bar-shaped protrusion, that is, the position of the magnetic stripe. If the barcode itself is protruding, then it includes the function of the magnetic stripe.
5. There are many anti-theft facilities in the supermarket, including manual monitoring, cameras, etc. If you can remove the magnetic strip and not be monitored by other anti-theft measures, then you can take it without payment. But the success is very small Taking away ten times and being caught once is tantamount to all efforts in vain and spiritual damage.