Supermarket anti-theft system false alarm, sensitivity failure handling
查看手机网址
Source:
View mobile URL
scan it!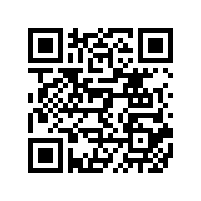 scan it!
发布日期:2016-08-09 10:53:45【 大 中 小 】
Browse:
-Release date: 2016-08-09 10:53:45 [Large Middle Small]
Supermarket anti-theft system false alarm, low sensitivity and other troubleshooting procedures:
1. Is there an anti-theft tag within the sensing range (remove)
2. Are there similar anti-theft devices within the radius of our test system 10 (synchronization, frequency error, move the transmitting antenna to the direction of the other party's signal)
3. There are high-power electrical appliances nearby (shut down, remove)
4, there are large metal objects nearby (distance from the point)
5, the store has LED lighting and advertising lights (turn off the power test, if there is an impact, replace the inferior LED power adapter, meet the EC electromagnetic certification)
6. There is an anti-theft tag on the wire in the circuit that supplies power to the EAS anti-theft device within 50cm.
7. There are too many wires or coiled wires in the range detected by the anti-theft system.
8. Adjust the installation position.
9. Unknown interference, which cannot be ruled out, shorten the installation distance, reduce the sensitivity (adjust VR4 to DS1 flicker), and replace the larger label.
Note: Before installing and fixing, you must power on and test for more than 30 minutes.