One-stop service for supermarket anti-theft
查看手机网址
Source:
View mobile URL
scan it!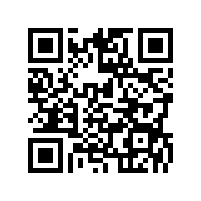 scan it!
发布日期:2016-08-11 10:19:44【 大 中 小 】
Browse:
-Release date: 2016-08-11 10:19:44 [Large Middle Small]
1.Brand influence
With more than ten years of experience in the research, development and production of security equipment, the industry has accumulated a huge influence in the industry.
2. Low threshold and low risk
With a low entry threshold and a minimum entry of 10,000 yuan, the only security equipment manufacturer in the industry allows you to bear the lowest entrepreneurial risk and let you who are dreaming achieve wealth easily.
3.Products value quality and innovation
Yi Ante takes the product details to the extreme, takes product quality and innovation as the core soul of the brand, provides high-quality products for security equipment franchising agents, and the industry's lowest product repair rate; meanwhile, it attaches great importance to product innovation and continues to design with leading industry technologies Develop new products and stay at the forefront of the industry.
4. Improve distribution mechanism
The company has accumulated rich experience in cooperation with franchisees throughout the year, and has continuously improved and formulated a streamlined and systematic distribution mechanism. From the franchisor's order → product production → product delivery → express selection → customer signing, the entire process of signing has very precise arrangements. To allow customers to receive products as quickly as possible, Eiantec has cooperation with major courier companies to create the fastest and most economical transportation solution for you.
5.High-efficiency after-sales service
After the brand is developed, after-sales is indispensable, and after-sales is the focus. Lenovo's success is the best case. Yi Ante takes Lenovo as an example and arranges a large number of after-sales service outlets throughout the country. 5 years long warranty (Note: shelf and other consumption) Products are not covered by the warranty), lifetime cost maintenance.
With its high-quality security equipment products that cater to the market, strong brand strength, rich support policies, and a unique marketing model, YiAnte is committed to providing every security equipment franchising agent with the opportunity to become rich. This is other Security equipment manufacturers can not have, and beyond reach, Yi Ante invites you to share the billions of wealth of security equipment!