Maintenance scope of supermarket equipment
查看手机网址
Source:
View mobile URL
scan it!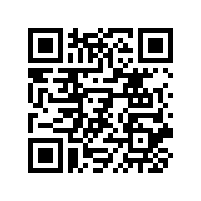 scan it!
发布日期:2019-11-13 15:48:42【 大 中 小 】
Browse:
-Release date: 2019-11-13 15:48:42 [Large Middle Small]
作提供依据,确保超市卖场各类设备、设施的正常使用。 The purpose of formulating maintenance specifications for equipment and facilities in supermarket stores is to provide a basis for the maintenance of branch equipment and facilities , and to ensure the normal use of various equipment and facilities in supermarket stores. 行维护以及超市员工在对店内设备维修、保养的工作过程。 Its scope of application is: maintenance of facilities and the work process of supermarket staff in the repair and maintenance of equipment in the store.
Supermarket equipment and facilities refer to refrigerators, computers, cash registers, air conditioners, monitoring equipment, office tables, shelves, boutique counters, shopping carts, shopping baskets, supermarket anti-theft devices, etc. displayed in the mall. In addition, there are elevators and lighting fixtures in supermarket stores. The main responsible persons for the maintenance of equipment and facilities are the tallymen and supervisors in the areas where the equipment is located. Emergency faults shall be implemented in accordance with the "Specifications for Emergency Handling". After the equipment and facility faults are reported to the maintenance team, the general fault maintenance team must arrive at the fault site for maintenance within 8 working hours, and propose a maintenance plan. Those who are under warranty or outsourced maintenance must immediately consult and determine the estimated completion time, which is self-maintenance To determine the completion time immediately.