Supermarket equipment maintenance work process
查看手机网址
Source:
View mobile URL
scan it!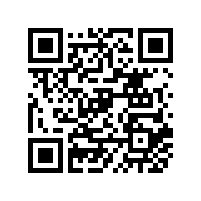 scan it!
发布日期:2019-12-09 10:29:46【 大 中 小 】
Browse:
-Release date: 2019-12-09 10:29:46 [Large Middle Small]
Generally speaking, the maintenance process of supermarket equipment is as follows.
1. Report an obstacle
Tallymen, district supervisors and maintenance workers are responsible. 管,各区主管向维修工报障,维修工根据报障,对故障设备、设施进行检查,确 定是自修还是委外维修,并根据《设备、设施档案》察看是否在保修范围,并填 写维修事项申报表。 The tallyman finds out that the equipment and facilities are faulty and reports it to the supervisors of the districts. The supervisors of the districts report obstacles to the maintenance workers. The maintenance workers inspect the faulty equipment and facilities based on the reported obstacles and determine whether they are repaired or outsourced. Facility File "to see if it is within the scope of warranty and fill in the declaration form of maintenance items.
2. Maintenance
Maintenance is divided into three types: self-repair, outsourced repair, and repair. 件,在规定时间内维修好设备、设施;委外维修时维修工根据故障情况,寻找 有维修资格的外方单位,确定维修完成时间,报价,上报商场管理部。 Self-repair is that the maintenance worker purchases parts according to the failure situation , and repairs the equipment and facilities within a specified time; when outsourcing maintenance, the maintenance worker looks for the qualified foreign unit based on the failure situation , determines the completion time of the repair, quotes, and reports to the mall management unit. 理部去报价进行审计后,根据公司规定写维修单位进行费用申请,报批。 After the management department of the shopping mall went to the quotation for audit, it wrote the maintenance unit to apply for expenses according to the company's regulations and submitted for approval. 工联络维修单位进行维修,有必要时签订维修合同。 Maintenance workers contact the maintenance unit for maintenance, and if necessary, sign maintenance contracts. 备、设施档案》上的记录,联系保修单位,告知故障原因、询价、确定维修时 间。 According to the records in the "Equipment and Facilities File", the repairer contacts the warranty unit to inform the cause of the failure, make an inquiry, and determine the repair time . 报批。 When the required cost exceeds the authority of the maintenance worker, write a maintenance application report for application and approval according to company regulations .
3. Acceptance
After the repair is completed, it shall be handed over to the supervisor and tallyman in the use area for acceptance and signature confirmation. 取得发票,到财务部报销。 Relevant expenses are required to obtain an invoice and be reimbursed to the Finance Department.