How to prevent theft of goods in jewelry stores such as gold and silver jewelry?
查看手机网址
Source:
View mobile URL
scan it!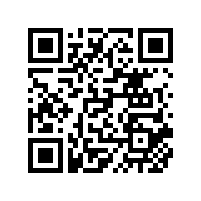 scan it!
发布日期:2018-10-22 09:10:44【 大 中 小 】
Browse:
-Release date: 2018-10-22 09:10:44 [Large Middle Small]
Gold and silver, jewelry, diamonds, jade and other valuable items in jewelry stores, these products are often not low in value, some high-priced goods can reach more than tens of thousands of yuan, although in the jewelry store have professional staff to strictly place and take out Goods, but some professional thieves can have special skills to steal these valuable commodities, and once they are stolen, the losses are great.
It is recommended that gold and silver jewelry stores can install anti-theft alarm equipment, and install anti-theft labels on the jewelry specifically for anti-theft of gold and silver jewelry. The style of these anti-theft labels looks similar to ordinary price tags, with bar codes. No difference is seen, but when a thief steals a product, an alarm is immediately generated by the anti-theft alarm device, and the anti-theft device installed at the door also plays a deterrent role.
Some people think that the role of installing anti-theft equipment is not great. The role of commodity anti-theft equipment is not to be seen in a day or two. Its effect is long-term. If some goods are lost every year in the store, then several sets of anti-theft can be installed together. Equipment, the normal use time of anti-theft equipment is 5-8 years, and the cost is still worth it. There are many applications for commodity anti-theft, not only the supermarket anti-theft and clothing anti-theft that we often contact, many bookstores, cosmetics shops, etc. Both are suitable for installing commodity anti-theft devices .
Gold and silver jewelry can be tied with anti-theft tags, larger ones can be hung with anti-theft buckles, and anti-theft devices can be installed at the exit of the store, which can play a role in preventing theft.