Clothing anti-theft device installed in Lijia Baby Experience Store
查看手机网址
Source:
View mobile URL
scan it!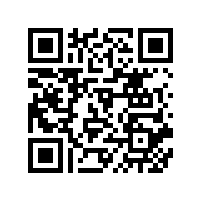 scan it!
发布日期:2016-08-08 12:07:29【 大 中 小 】
Browse:
-Release date: 2016-08-08 12:07:29 [Large Middle Small]
Customer Name: Lijia Baby Experience Store
Product Model: EC-AMT10A Acoustic Acoustic Magnetic Antenna
丽家宝贝体验店 采购 EC-AMT10A亚克力声磁防盗天线 。 Business Profile: Lijia Baby Experience Store purchases EC-AMT10A Acoustic Acoustic Magnetic Anti-theft Antenna .
Established in 2003 in Beijing, Lijiabao has established unremitting efforts to establish China's largest and most advanced retail channel for specialized babycare products. The establishment of a new service model integrating product catalog sales, chain stores, online shopping, and comprehensive childcare services has made Lijiabao the fastest-growing leader in China's babycare industry. As of December 2015, Lijiababy has more than 70 directly-operated chain stores across the country, spreading across the bustling neighborhoods and large residential areas of Beijing, Tianjin, Shanghai, and Shenzhen. Lijiabao is a retailer with a complete range of products for mothers and babies in the industry and a wealth of products. The products cover milk powder, food supplements, health products, diapers, cars, beds, chairs, baby daily necessities, baby clothing, bedding, toys, household goods, books There are 14 categories of audio-visual souvenirs and daily necessities for mothers, including more than 50,000 items.