How supermarket anti-theft scanners are used in supermarket cashiers
查看手机网址
Source:
View mobile URL
scan it!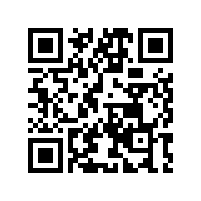 scan it!
发布日期:2016-10-07 09:46:26【 大 中 小 】
Browse:
-Release date: 2016-10-07 09:46:26 [Large Middle Small]
How does a supermarket anti-theft scanner be used in supermarket cashiers?
Yi Ante explained to you that there are two types of anti-theft scanners used in supermarket cash registers:
One is ordinary products. Supermarket-printed bar code labels (soft labels), seemingly ordinary price labels, are actually magnetic anti-theft labels, because in appearance they are a piece of paper, also called anti-theft soft labels. The cashier scans the price tag while degaussing the soft tag, so that the security door of the supermarket will not cause the alarm to sound.
奶粉,酒瓶 上钉的磁扣,收银员需要将解下来,才不会引发 超市防盗门 的警报鸣响。 The second is the hard tags on milk powder, wine bottles, etc. The magnetic ones are milk powder, and the magnetic buckles on the wine bottles need to be dismantled so as not to trigger the alarm of the supermarket security door .