How to use clothing alarm tags to protect clothing from theft
查看手机网址
Source:
View mobile URL
scan it!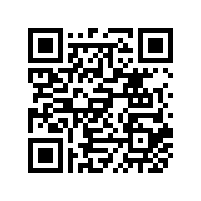 scan it!
发布日期:2019-05-29 14:25:29【 大 中 小 】
Browse:
-Release Date: 2019-05-29 14:25:29 [Large Middle Small]
With the development of the economy, more and more clothing stores will have more and more clothes in the event of theft. But when we go to clothing stores, we often find that many stores use clothing alarm tags to protect clothing from theft. Some clothes are lighter and can be easily hidden in bags and become targets of thieves. If we learn how to use clothing alarm tags to prevent theft, it will reduce the possibility of clothing theft.
There are two types of clothing anti-theft alarm tags, one is a soft anti-theft tag and the other is a hard anti-theft tag . Non-woven anti-theft soft tags are used more often, usually sewn on clothes. It looks like a trademark. It is very easy to find the hidden thief, so the anti-theft effect is better. When we buy clothes, the salesperson will decode the degaussed soft tag so that the clothes can safely pass the complex anti-theft detection antenna. This soft label is a single-use product.
Another clothing hard tag for clothing burglar alarm, it is also used in many cases. For example, if you have clothing such as shoes, bags, hats, sunglasses, etc., you must use an anti-theft alarm hard tag for protection. Pencil labels, hammer labels, golf are all commonly used clothing with anti-theft labels. The difference between a hard tag and a soft tag is that it can be used repeatedly.