Difference between acousto-magnetic and radio-frequency
查看手机网址
Source:
View mobile URL
scan it!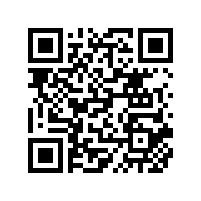 scan it!
发布日期:2018-03-05 15:45:17【 大 中 小 】
Browse:
-Release date: 2018-03-05 15:45:17 [Large Middle Small]
主要有如下几点不同: The differences between acousto-magnetic and radio-frequency are as follows:
1. The designed natural frequency is different, the frequency of the radio frequency is 8.2MHZ, and the frequency of the acoustic magnetic anti-theft buckle is 58KHZ.
。 2. Differences in appearance, such as square, round, and long .
3, the detection equipment used is different, the radio frequency must use the radio frequency detection system, the sound magnetic must use the sound magnetic detection system.
4. The anti-shielding performance is different. The acoustic and magnetic factors have a longer wavelength, strong penetration, and better anti-shielding ability. That is to say, chocolate, chewing gum, etc. can also play a certain protective role. Worse.
5, the detection interval is different, the general acoustic and magnetic detection interval is higher than the radio frequency detection interval.
6, the cost is different, the cost of radio frequency equipment supplies are relatively low, the acoustic magnetic equipment supplies are relatively high.
In general: the performance of acoustomagnetic, detection distance, and anti-interference ability are stronger than radio frequency.