What is the situation in the mall where the hidden anti-theft system is installed?
查看手机网址
Source:
View mobile URL
scan it!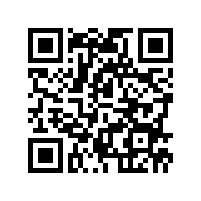 scan it!
发布日期:2019-09-04 10:01:54【 大 中 小 】
Browse:
-Release Date: 2019-09-04 10:01:54 [Large Middle Small]
Recently, some customers consulted us about hidden anti-theft system. They don't like the traditional vertical anti-theft system. They want to install an anti-theft device that is "hidden" under the ground, so that thieves can not easily find that the shop has installed anti-theft devices. The beauty of the store gives consumers a sense of tallness and saves space. However, Yi Ante wants to tell everyone that the installation requirements of the hidden anti-theft system are relatively high, and not all shops have the installation conditions. So, which malls are suitable for concealed anti-theft systems?
In mid-to-high-end clothing, shoe bags, and cosmetics stores, such stores have a higher customer base and a better user experience. Therefore, the hidden anti-theft system is just right, and the customer cannot see the antenna at all.
硬标签的检测高度在1.5米左右,软标签的检测高度在0.8米左右,如果你的店铺防盗设备中使用到软标签,会出现拿着带有软标签的商品经过报警区域时,设备不报警的现象。 Hidden anti-theft system The detection height of the hard tag is about 1.5 meters and the detection height of the soft tag is about 0.8 meters. If you use a soft tag in your shop's anti-theft device, it will appear that the product with the soft tag passes through the alarm area. , The device does not alarm. The detection width of the label is 1.8-2 meters, which can meet the requirements of wide door distance. Therefore, Ante recommends that some shops that use soft labels do not install hidden clothing anti-theft systems .