Supermarket anti-theft access control installed in Shajing Tianhong Shopping Center
查看手机网址
Source:
View mobile URL
scan it!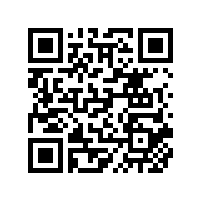 scan it!
发布日期:2017-01-13 14:47:31【 大 中 小 】
Browse:
-Release date: 2017-01-13 14:47:31 [Large Middle Small]
Customer Name: Shajing Tianhong Shopping Center
Product Model: Supermarket Acoustic Magnetic Security Access Control AMT10
AMT10 超市声磁防盗门禁系统。 Merchant profile: In January 2017, Shajing Tianhong Shopping Center purchased the AMT10 supermarket magnetic and magnetic anti-theft access control system from our company .
After more than 30 years of steady development, Texhong has become one of the largest retailers in southern China. It has two brands, "Texhong" and "Junshang", and has formed supermarkets, department stores, shopping centers, convenience stores, e-commerce, Business structure of the six major financial sectors. As of December 27, 2016, Texhong has opened 67 department stores and 4 shopping centers in 20 cities in 8 provinces and municipalities, including Beijing, Guangdong, Fujian, Jiangxi, Hunan, Jiangsu, Zhejiang, and Sichuan; Texhong Micro-Wow convenience stores in Shenzhen, A total of 176 stores have been opened in Xiamen and Nanchang.