What are the parts of an RF system? What is the basic principle?
查看手机网址
Source:
View mobile URL
scan it!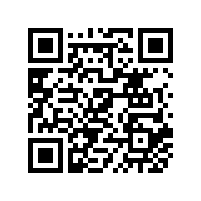 scan it!
发布日期:2015-12-07 18:16:00【 大 中 小 】
Browse:
-Release Date: 2015-12-07 18:16:00 [Large Middle Small]
1. Detection system: composed of transmitter, receiver and power supply box;
2. Electronic tags:
A. Decodeable label (soft label): suitable for department stores, audiovisual, books, etc .; (one-time)
B. Non-decodeable labels (hard tags, CDs, and cigarette protection boxes): suitable for clothing, bags, shoes, milk powder, wine, etc .; CDs, cigarettes, etc. (reusable).
3. Decoder:
A, electronic decoder: remote sensing decoding of soft tags;
B. Scanner / decoder: Scan the barcode of the product and complete the decoding of the soft label;
C. Unlocker: Remove the mechanical hard tag from the goods at the cash register.
Basic principle: The transmitter transmits 7.5 ~ 8.5MHz FM signal to generate a warning electric field. When an inductive tag enters the electric field, a resonance triggers an alarm.