How to prevent theft of books in libraries and bookstores
查看手机网址
Source:
View mobile URL
scan it!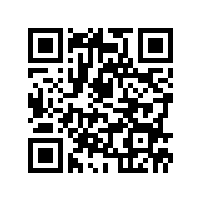 scan it!
发布日期:2019-04-17 10:47:01【 大 中 小 】
Browse:
-Release Date: 2019-04-17 10:47:01 [Large Middle Small]
With the improvement of people's living standards, people's pursuit of the spiritual world becomes more and more important.
At the weekend, there are so many people in the bookstore. Bookstore owners have a hard time preventing theft. Because books are small, they are easy to steal. Books, stationery, calligraphy and painting are mainly sold in stores. At this time, a book anti-theft system is required: an anti-theft antenna, a demagnetizer, and a magnetic strip. The magnetic strip needs to be affixed to the book. When the customer leaves the bookstore, the demagnetizer is used to demagnetize the magnetic strip without any impact. When the customer leaves the bookstore, the book anti-theft antenna will alert the book to the police without demagnetization. A sales-oriented bookstore must have three anti-theft devices. Therefore, the owner must carefully select the appropriate book anti-theft system for the bookstore.
The anti-theft steps for libraries and bookstores are:
1. Attach the book anti-theft magnetic strip to the middle of the book.
2. Install book anti-theft systems and other auxiliary equipment at the general entrances and exits of book borrowing passages or bookstores.
3. Generally, the book for loan procedures is completed after the degaussing equipment fails and the loan is completed.
If you want to protect your bookstore from theft, you can always ask us to help you solve your problem. You can contact us at any time, we will provide you with high-quality book anti-theft system and good service.