Hidden eas anti-theft system, buried host hidden anti-theft device
查看手机网址
Source:
View mobile URL
scan it!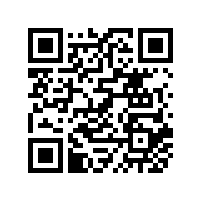 scan it!
发布日期:2019-11-05 10:29:20【 大 中 小 】
Browse:
-Release date: 2019-11-05 10:29:20 [Large Middle Small]
Everyone usually goes to supermarkets, clothing malls and shopping malls. They will then observe two antennas at the exit of the store. Most people know this is an anti-theft alarm device, also known as an anti-theft antenna. It feels like a robot cop. You haven't done anything wrong, and your mood is relaxed and natural, but if you have done something wrong, then you are afraid to expose yourself as an "alarm"!
Someone asked if they could effectively avoid these thefts?
推出一种高科技防盗系统: 隐藏式eas防盗系统。 Yi Ante launched a high-tech anti-theft system: hidden eas anti-theft system. Unlike the vertical eas anti-theft system, the antenna is completely hidden under the floor, while maintaining high-quality anti-theft performance, without affecting the aesthetics of the store. Most importantly, it can help companies seize many theft cases, and the power of the "door god" will be enhanced!
Because it is underground, some people think that there is no anti-theft alarm device in the store, and the idea of being stolen can be expressed in a bright and direct way. When a merchant selectively installs a small hidden security tag in a product, the thief steals it. When you walk out of the exit, the hidden eas anti-theft system will immediately alert and catch the thief, thereby warning the thief.
Maybe everyone knows little about this hidden Eas anti-theft system.
隐藏式eas防盗系统 ,地埋主机隐蔽防盗器 Yi Ante hidden eas anti-theft system , buried host hidden anti-theft device
1. The installation completely hidden under the floor will not affect the beauty of the store and improve space utilization. The underground antenna provides extensive exit protection and will not affect passenger flow.
2. Good stability, DSP processing chip, using high-quality components, more reliable and stable work, strong anti-interference ability, low false alarm rate.
3. Suitable for installation of various floor materials, wood floor, concrete or other floor.
4. Flexible installation, can be installed in simple concrete layer with cement, cement floor and elevated floor.
5. Can protect the height of 1.2-1.6 meters (depending on the type of label).
.自动自适应,自我检测技术,自动增益控制技术,有效识别,过滤和抑制外部环境干扰,达到理想的高报警效果,无误报。 6. Auto-adaptive, self-detection technology, automatic gain control technology, effectively identify, filter and suppress external environmental interference, to achieve the ideal high alarm effect, no false positives